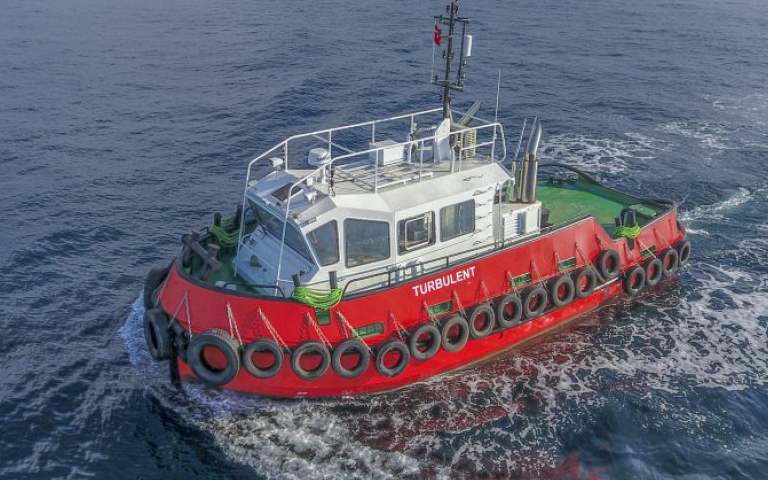 STFA has taken delivery of and will soon deploy the Ali Riza Uzuner, the first Besiktas Workboat TB1500 series Tugboat. The 12 tonne bollard pull tug will join the fleet of STFA at Morocco.
Click For More information on 15M TUGBOAT / TB1505 SERIE
SPECIFICATIONS
Hull : Configured as conventional twin-screw tug,This vessel is design for multipurpose operations including ship-assist/ harbour tug dutie, dredging aasist, crew transport etc. With a significantly low air draft and a shallow navigational draft there are few places inaccessible to these tugs. 1505 Series also designed for the maximum speed of 11.5knots.
STANDART EQUIPMENTS
1505 Series outfitted to high standards in a compact space for crew of up to 2 people. The lower accommodation deck consists of a combined mess and pantry, One double crew cabins with a shared en-suite. The wheelhouse is designed for maximum all-round visibility from the forward control station, with conventional helm controls.