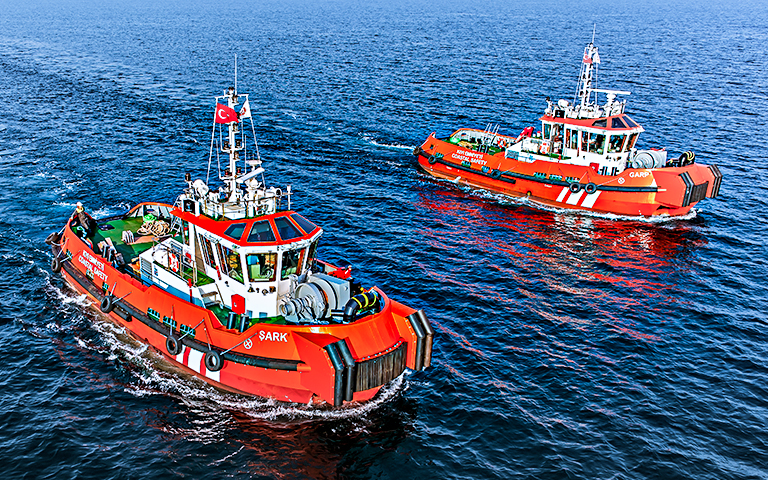 3 Orders to Our New Besiktas Workboats Division" Besiktas Workboats, which is a new division of Besiktas Shipyard, has received
3 orders for TB1505 design tugs from Turkish operator. Tugboats will assist the operations of marine constructions.
With an overall length of 15 m, a beam of 5.8 m and draft of 1.8 m, the twin screw 3 units of STFA tugboats will have a pair of VOLVO D13 main engines coupled to 1150 mm diameter fixed pitch propellers via ZF W350 gearboxes. The propellers will rotate within nozzles to achieve bollard pull of 13 tonnes. Manoeuvrability will be with two streamlined rudders per nozzles controlled by DATA DDS 1000 steering system.
One of 13 ton bollard pull 15 m tugs will be delivered from stocks of Besiktas Workboats Divisions within two months and will join the STFA fleet at Morocco. The other two vessels will be delivered on around end of July and will join STFA fleet at Kuwait.
Besiktas Workboats Division plans to be reputable workboat builder and in the first 3 years target is to build 10 to 15 boats per annum for customers all around the world.