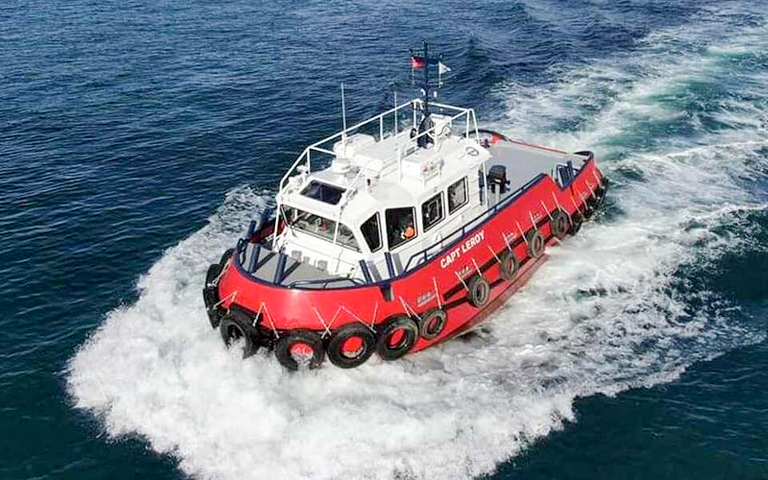 New service vessels have been purchased to service increasing numbers of tankers using a key petroleum products terminal in the Americas
Kotug SeaBulk Maritime Services (KSM), a joint venture between Kotug International and Seabulk Towing, has added the vessels to its co-operative operations in the Bahamas.
KSM Speedy, a 15.2-m workboat catamaran and 14.6-m line handler Capt Leroy have been added to its fleet servicing the Buckeye Bahamas Hub Terminal on Grand Bahama island.
This increases its fleet by 50% from four to six tugboats working in the terminal. KSM also operates a bunker barge in Grand Bahama.
The double-vessel purchase enables KSM to broaden its towage services to include line handling and passenger transport services.
"This acquisition further validates KSM's commitment to Buckeye Bahamas Hub to constantly monitor how we can increase the efficiency and safety of our operations," said KSM director and Kotug International chief executive Ard-Jan Kooren. "This improves the turnaround times of vessels in ports and at the offshore terminal."
Capt Leroy operates as a multiple-purpose vessel conducting line handling operations, cargo lifts and passenger transfers. KSM Speedy operates as a pilot boat and passenger launch.